A Whimsical Christmas's annual Christmas Tree Contest is back!!!!

With great success last year, I've decided it would be a lot of fun to do another this year and see all the newest editions to your Christmas trees!
To enter is simple, just 3 steps:
1) "Follow" A Whimsical Christmas by clicking the "Join this Site" button on the left.
2) Grab the Christmas Tree Contest button and post it anywhere on your blog or create a blog post about the contest. If you do not have a blog, try to spread the word another way like Twitter or Facebook.
3) Email me 1 picture of your Christmas tree and a link to the button or post about the contest.
That's it! If you already follow and have a button for A Whimsical Christmas on your blog, than your good to go just email me your picture and your link!
The fine print: Limit one tree entry per person. Must be a picture you took of your own tree. Must follow all three steps above to enter. All entries must be submitted by December 16, 2012. One vote per day per person (Please be a good sport about this and don't try to cheat the system, lets keep it fair)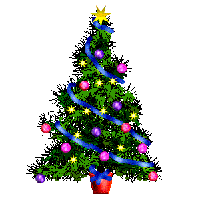 Voting will begin on December 17th - 24th (Christmas Eve)!! Winners will be announced on Christmas day!
Prizes will be announced in just a couple days so check back for that!
UPDATE: PRIZES ANNOUNCED, Click here.